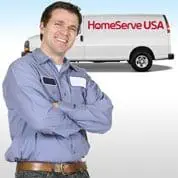 SEMCO ENERGY has contracted with HomeServe, national home repair plan experts serving over 800,000 American homes, to offer customers repair protection plans. HomeServe offers a variety of repair plans which protect customers' furnace, water heater, air conditioning, and interior natural gas systems.
The HomeServe plans give customers peace of mind knowing that, with one phone call, they can have these systems repaired 365 days a year. Click Here for more information.*
* The plan is not regulated by the Michigan Public Service Commission and may be available from another provider. Your choice to enroll will not affect the price, availability or terms of service from SEMCO.